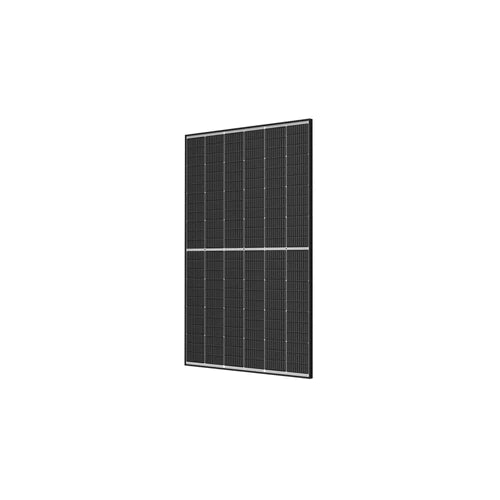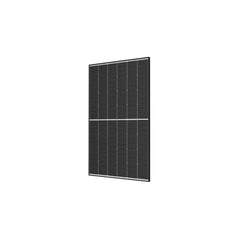 Trina Vertex S Mono - 425 W Black and white solar panel
Sold out
Trina Vertex S Mono - 425 W Black and white solar panel
NOTE: not a stock item, please contact us for delivery time and availability!
Data sheet Trina Vertex S Mono - 425 W Black and white solar panel
Trina's 425 watt solar panel from Vertex's series is perfectly designed when it comes to size and power for installing solar panels on private homes as well as larger commercial projects. Compatible with common optimizers, mounting materials and inverters, this new higher output solar panel is compatible with all mounting materials we stock and inverters.
The solar panels are sent securely with DHL throughout the Nordic region and delivered to the plot boundary safely and easily.
Trina solar

Trina Solar was founded in 1997 and is the second largest international supplier of solar panels within the EU and their products have a good track record. Trina as a company takes great responsibility for its supply chain and ensures quality in all parts of the production of the solar panels. Trina solar is ranked as a Top Performer in DNV-GL / PVREL's tests in all the years the test has been carried out and is thus also a so-called Tier 1 manufacturer of solar panels. This means that they have the highest possible credit rating and the ability to stand behind their warranty commitments and lead in sustainability among solar cell manufacturers.

We at Solproffset have been a proud official partner of Trina solar since the beginning of 2021 and can offer our customers in Sweden and the Nordics access to their first-class solar panels. By stocking panels from Trina with us in Tullinge, we can ensure short processing times and delivery times.




TECHNICAL INFORMATION
Nominal power: 425 watts
Dimensions: 1762 x 1134 x 30 mm
Contact: MC4 EVO2
Weight: 21.8 kg
Cable length: 1100 mm
Shipping is calculated at checkout
The applicable prices are as follows: When buying smaller items, the cost of shipping is from SEK 99 including VAT. When buying panels, the cost of shipping is from SEK 995 including VAT. We mainly use Postnord or DHL. We always offer free collection from us in Tullinge, Södra Stockholm.