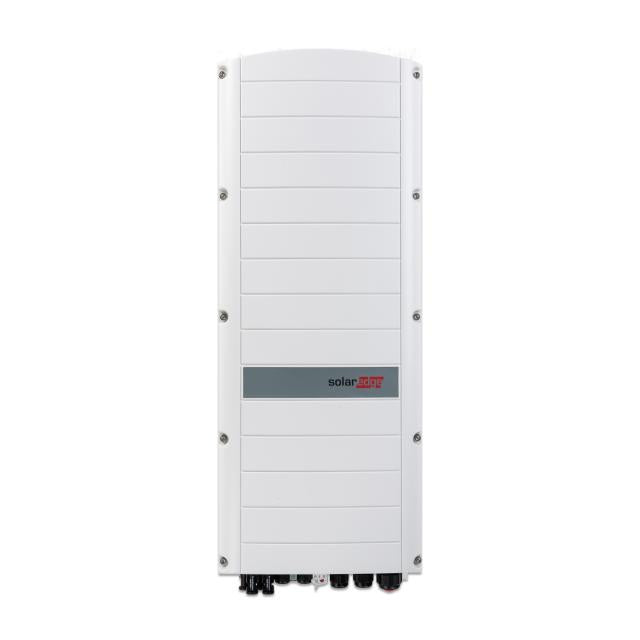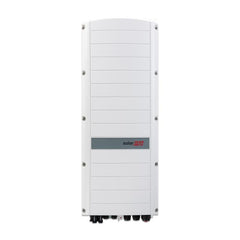 StorEdge SE5-10K - RWS 48V
Sold out
Storage system: DC-Couplung
Nominal power: 5000 VA
Topology: trafolos
Number of MPPT: 1 Stück
MPP voltage min: 750.0 Volts
MPP voltage max: 900.0 Volts
DC connection: MC4
Network connection: 3-phase
Dimensions in mm: L: 193 mm W: 316 mm H: 835 mm
Weight: 30 kg
Hybrid inverter with 5 kVA nominal power for 3-phase grid feed-in.
The hybrid inverter has already integrated the storage gateway (SESTI).
DC and AC connections are possible with low-voltage (LV) storage applications.
Without consultation and approval from SolarEdge, the commissioning of a BYD storage is not permitted.
Disregarding these restrictions results in total loss of liability for any damage caused.
Shipping is calculated at checkout
The applicable prices are as follows: When buying smaller items, the cost of shipping is from SEK 99 including VAT. When buying panels, the cost of shipping is from SEK 995 including VAT. We mainly use Postnord or DHL. We always offer free collection from us in Tullinge, Södra Stockholm.