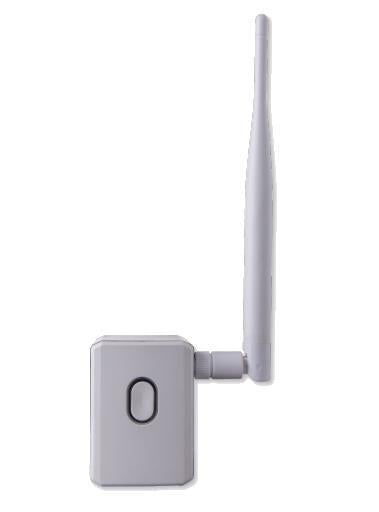 SolarEdge - SE-WFRPT-B-S1-RW Wireless repeater
Sold out
Wireless gateway | wireless communication The wireless repeater connects to the wireless gateway on the inverters, but has Ethernet cables to the home internet router.

In this way, the transmission of system data to the SolarEdge monitoring servers is not disrupted by changes in the home network.
Site visibility remains normal, reducing unnecessary phone calls from the homeowner to support and eliminating the need for the installer to visit the site.

Benefits: Enables wireless communication between SolarEdge inverters and monitoring platform Eliminates a major source of customer service calls - no installer action required when home network password is changed. Easy installation and configuration (via SetApp) Safer and more robust thanks to the closed network Connects to an external antenna, which supports up to two SolarEdge repeaters to further extend the Wi-Fi range.
Shipping is calculated at checkout
The applicable prices are as follows: When buying smaller items, the cost of shipping is from SEK 99 including VAT. When buying panels, the cost of shipping is from SEK 995 including VAT. We mainly use Postnord or DHL. We always offer free collection from us in Tullinge, Södra Stockholm.