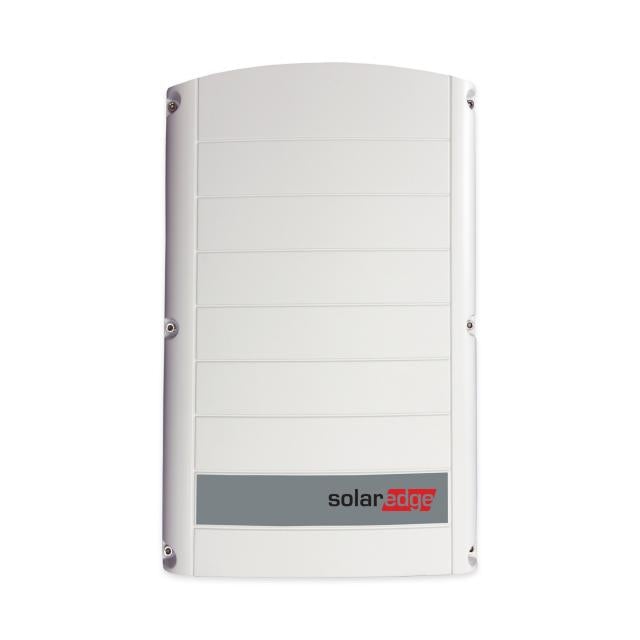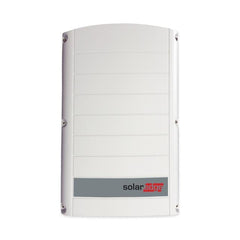 SolarEdge - SE9K set app - 9 KW
Sold out
SolarEdge
Founded in 2006, SolarEdge developed the DC optimized inverter solution that changed the way electricity is extracted and managed in solar systems. The intelligent inverter solutions with optimizers from SolarEdge maximize the electricity production while reducing the cost of the energy produced by the solar cell system, thus providing a better return.
In SolarEdge three-phase inverters, sophisticated digital control technology is combined with efficient power conversion architecture to achieve superior power output and best-in-class reliability. The optimizer technology creates constant voltage and ensures that the inverter always operates at its optimal input voltage, even in varying environmental conditions, which is a important factor to take into account here in Sweden.
Solaredge optimization enables more different directions to be used to install your solar panels. For some households and businesses, a south orientation is preferred and for others, panels to the west and east are the best option. On occasions when you need to capture sunlight from several directions, Solaredge technology can make it possible to create effective solutions despite the different directions.
SolarEdge - SE9K
SolarEdge - SE9K is the latest generation of low-power three-phase inverters adapted for residential buildings from Solaredge. With several design improvements, the SolarEdge - SE9K is smaller, lighter and easier to install than previous models from SolarEdge. SolarEdge - SE9K inverters are suitable for both outdoor and indoor installations and operate even quieter than previous models from SolarEdge because the external fan has been removed in combination with an upgraded internal fan. SolarEdge - SE9K inverter can be connected to the internet either via internet cable which can be started without any add-ons, for wireless internet connection an antenna is required which is sold separately.
The SolarEdge inverters in the SE series require the purchase of additional optimizers, which can only be SolarEdge's own optimizers. SolarEdge - SE9K lacks lightning protection on the DC side, it is best to supplement with Type 2 DC protection to ensure that lightning and surges do not damage the inverter. These can be purchased separately to increase the protection of the inverter.

Shipping is calculated at checkout
The applicable prices are as follows: When buying smaller items, the cost of shipping is from SEK 99 including VAT. When buying panels, the cost of shipping is from SEK 995 including VAT. We mainly use Postnord or DHL. We always offer free collection from us in Tullinge, Södra Stockholm.