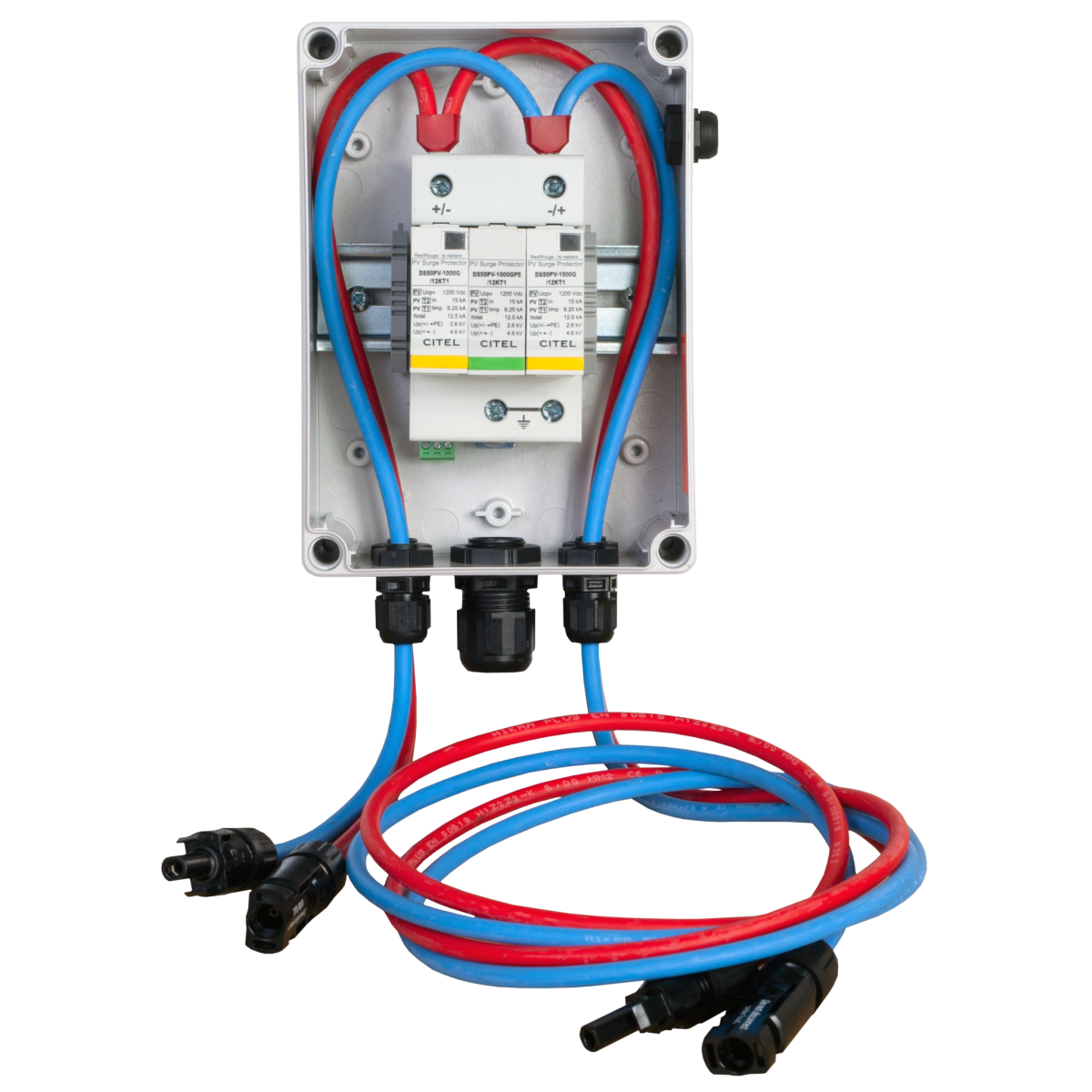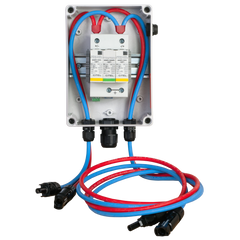 Överspänningsskydd - Citel PV-String Anslutningsbox med Type 1 SPD
Sold out
Med den nya CiPlug strängboxen tillhandahåller CITEL en lösning för att skydda DC-sidan av små och medelstora solcellssystem (PV) mot effekterna av överspänningar. Med sina små dimensioner är CiPlug idealisk för takinstallationer inom bostadsbyggande.
CiPlug inkluderar förmonterade pv-kablar utrustade med MC4-kontakter, vilket möjliggör en mycket snabb och enkel installation. Med sin maximala systemspänning (Ucpv) på 1200 Vdc, är den användbar för alla vanliga konfigurationer och skyddar på ett tillförlitligt sätt växelriktarens MPP-tracker. Beroende på konfiguration uppfyller CiPlug de normativa kraven för alla typer av byggnader med eller utan externt åskskyddssystem upp till åskskyddsklass I (Iimp = 12,5 kA / pol (10/350))
Shipping is calculated at checkout
The applicable prices are as follows: When buying smaller items, the cost of shipping is from SEK 99 including VAT. When buying panels, the cost of shipping is from SEK 995 including VAT. We mainly use Postnord or DHL. We always offer free collection from us in Tullinge, Södra Stockholm.