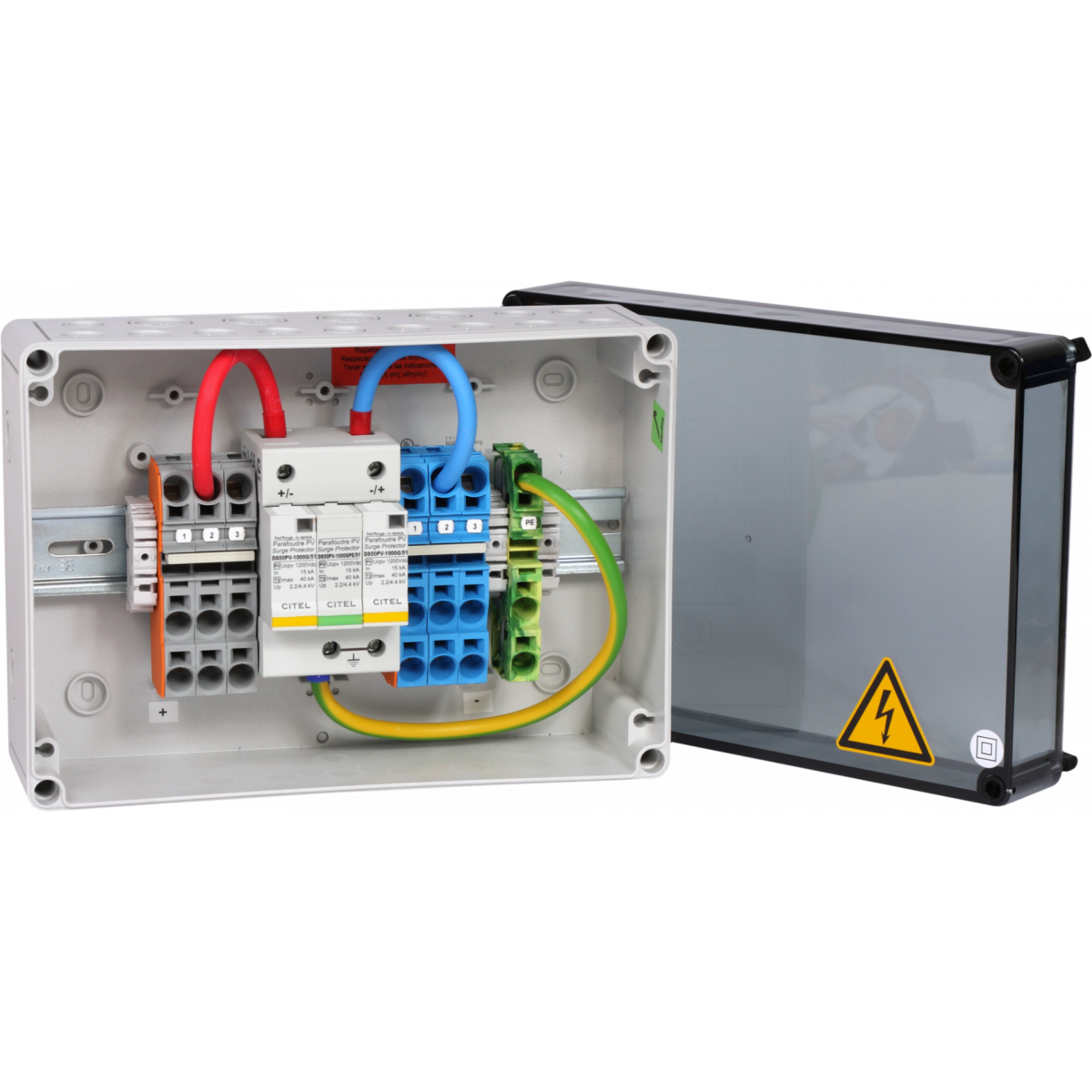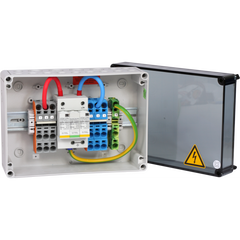 Surge Protection - Citel PV-Connection Box with Type 2 SPD
Sold out
With the generator junction boxes in the GAK1 series, CITEL offers a solution to protect all types of solar cell systems against the effects of lightning and overvoltage. The GAK1 series is designed to protect 1 MPP tracker and maximum system voltage (Ucpv) up to 1200 Vdc. Depending on the configuration, GAK1 meets the normative requirements for all types of buildings with or without an external lightning protection system up to lightning protection class I (Iimp = 12.5 kA / pole (10/350)).

Shipping is calculated at checkout
The applicable prices are as follows: When buying smaller items, the cost of shipping is from SEK 99 including VAT. When buying panels, the cost of shipping is from SEK 995 including VAT. We mainly use Postnord or DHL. We always offer free collection from us in Tullinge, Södra Stockholm.