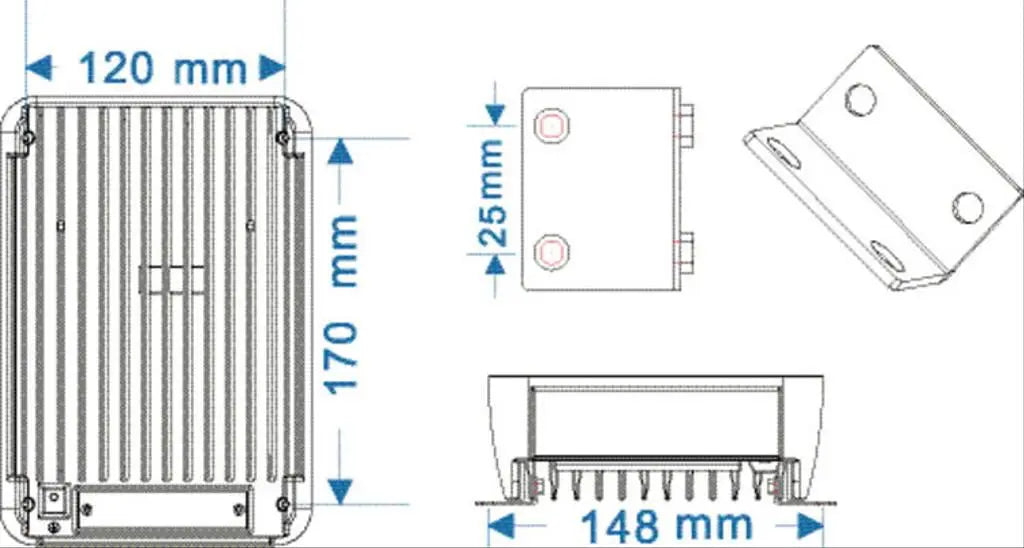 Nordmax - Solcellsregulator MPPT 12/24 v , 20A inbyggd bluetooth (NMSC20)
Sold out
Nordmaxs nya serie med MPPT-regulatorer imponerar inte bara med sin stilrena svarta och högblanka design, utan de erbjuder också en rad praktiska funktioner. Med den inbyggda Bluetooth-funktionen kan du bekvämt övervaka laddningen från dina solpaneler genom att använda en app på din telefon.
Regulatorn är utrustad med en smidig touchdisplay i färg, vilket gör det enkelt att styra och konfigurera inställningar direkt på enheten. För att förbättra prestanda och noggrannhet ingår även en extern temperaturgivare.
Installationen är enkel och smidig tack vare medföljande fästen, vilket gör det möjligt att montera regulatorn på önskad plats utan problem.
Nordmaxs MPPT-regulatorer kombinerar stil, funktionalitet och användarvänlighet för att ge dig en enkel och effektiv lösning för att optimera laddningen från dina solpaneler.
Specifikationer:
Vikt: 1,65 kg
Dimensioner: 220 x 148 x 58,8 mm
Batterispänning: 12/24 V
Max paneleffekt, 24 V batteri: 520 W
Max paneleffekt, 12 V batteri: 260 W
Panelspänning max: 100 Voc
Ström max: 20 A
Shipping is calculated at checkout
The applicable prices are as follows: When buying smaller items, the cost of shipping is from SEK 99 including VAT. When buying panels, the cost of shipping is from SEK 995 including VAT. We mainly use Postnord or DHL. We always offer free collection from us in Tullinge, Södra Stockholm.