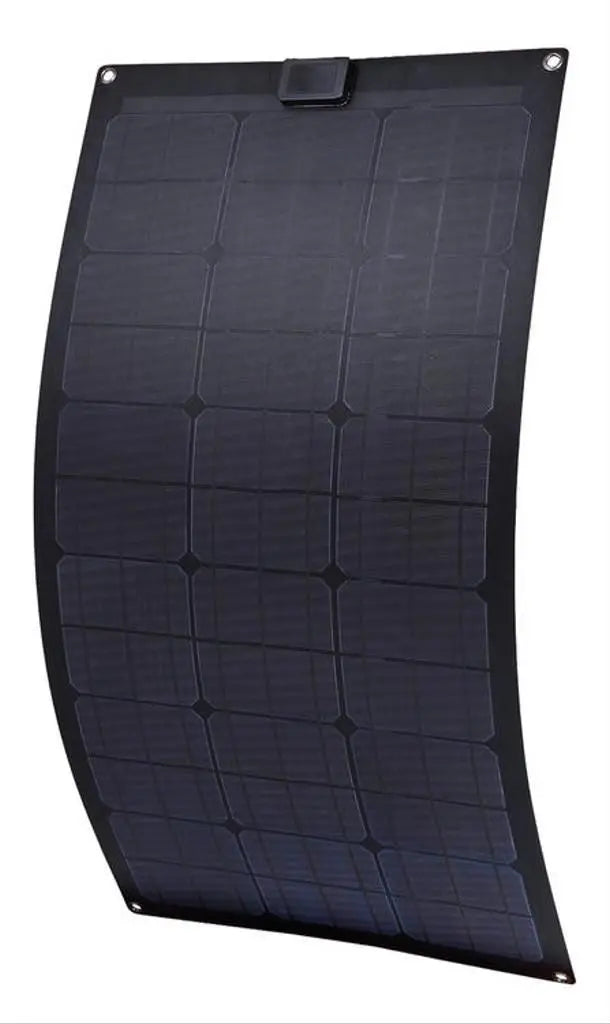 Nordmax - Solcellspanel Semiflexibel 120W (NM120WFL)
Sold out
Nordmax - Solcellspanel Semiflexibel 120W (NM120WFL)
 Semi-flexibla paneler med baksida i glasfiber för att installera solceller på plana eller svagt böjda ytor. Tål att stå på i skor med mjuk sula. Speciellt utformad för användning på båtar, husvagnar och många andra mobila applikationer. Fullt vattentät, låg profil, och lättviktsdesign.Produkten är konstruerad för att användas endast på 12 Volts system.
Överdriven böjning av solpanelen kan skada produkten. Böj inte solpanelen mer än 20 grader. Garantin gäller inte om solpanelen har skadats på grund av överdriven böjning. Solpanelen är vattentät (IP67), men anslutningarna måste hållas torra.
Specifikationer:
Effekt: 150 W
Spänning max (VMP): 18 V
Ström max (IMP): 8,33 A
Öppen kretsspänning Voc: 21,24 VA

Mått
Bredd: 670mm
Höjd: 1560 mm
Tvärsnitt: 2,5 mm
Vikt: 3,2 kg

Shipping is calculated at checkout
The applicable prices are as follows: When buying smaller items, the cost of shipping is from SEK 99 including VAT. When buying panels, the cost of shipping is from SEK 995 including VAT. We mainly use Postnord or DHL. We always offer free collection from us in Tullinge, Södra Stockholm.