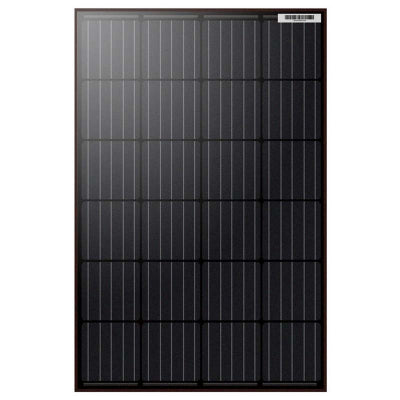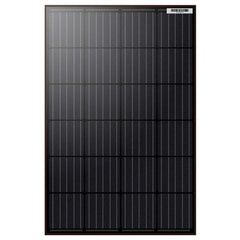 Nordmax - Solcellspanel Monokristallin 120W (NM120MPB3)
Sold out
Nordmax - Solcellspanel Monokristallin 120W (NM120MPB3)
Helsvarta solpaneler från Nordmax med hög verkningsgrad och som bygger på monokristallina solceller teknik. Dessa paneler använder också PERC-teknik, vilket gör dem mer effektiva under svagt solljus och vid sämre vinklar.
Dessa solpaneler är perfekta för att generera elektricitet när du befinner dig i en husvagn eller vid en stuga där du behöver ström. De bör placeras på en plats där de får maximalt med sol under flest antal timmar under dagen. För att använda solpanelerna behövs en regulator och ett batteri, vilka kan köpas separat.
Solpanelen kan monteras antingen stående eller liggande och det rekommenderas att använda ett stativ eller en solpanelhållare för att montera dem på ett lämpligt sätt (säljs separat).
Beroende på dina behov kan du använda solpanelen för att generera antingen 12 V- eller 230 V-ström. Genom att ansluta solpanelen till en batteriregulator och ett 12 V-batteri får du en 12 V-elanslutning som kan fungera på platser där el inte är tillgänglig. Om du vill ha tillgång till 230 V kan du komplettera systemet med en växelriktare.
Datablad Solcellspanel Monokristallin 120W
Specifikationer:
Effekt 120 W
Spänning max (VMP) 19,6 V
Ström max (IMP) 6,12 A
Öppen kretsspänning Voc 24,2 V
Kortslutningsström Isc 6,64 A
Anslutning Kabel på baksidan 0,9 m + MC4 kontakter

Mått
Bredd 765 mm
Höjd 820 mm
Tvärsnitt 30 mm
Vikt 6,6 kg
Shipping is calculated at checkout
The applicable prices are as follows: When buying smaller items, the cost of shipping is from SEK 99 including VAT. When buying panels, the cost of shipping is from SEK 995 including VAT. We mainly use Postnord or DHL. We always offer free collection from us in Tullinge, Södra Stockholm.