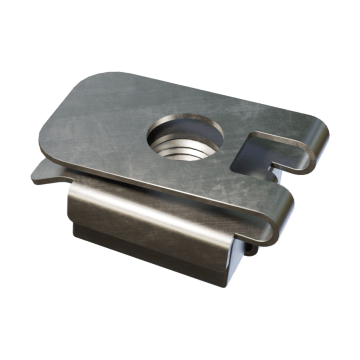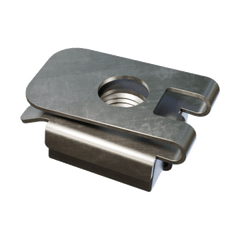 MAFI - Speed clip (9839)
Sold out
MAFI - Speed ​​clip (9839)
The Mafi Speed ​​Clip is a specially designed M8 nut designed to easily attach to various MAFI roof brackets and ensure easy installation with just one tool. Used to be able to mount joints etc. on MAFI's rails. The Speed ​​Clip can be easily slid onto the bracket and is designed to match the hole pattern of the MAFI ceiling brackets.


Sku: 9839


MAFI's attachments for Swedish roof
MAFI's Swedish fixings for solar cells are a complete collection of products and solutions that are specially designed to safely and stably mount solar cell systems in Sweden. The range includes different types of fasteners, braces, rails and clamps that are developed to fit different types of roofs and substrates.
The fasteners from MAFI are designed with a focus on durability, safety and ease of installation. The products are made of high-quality material that can withstand the Swedish weather conditions and temperature variations.
The fastening elements are designed to ensure a stable and reliable mounting of the solar panels. Braces and rails add extra strength and durability to the installation, while clamps hold the solar panels securely in place.
With MAFI's Swedish fixings, installers and home fixers can feel confident that they have access to reliable and high-quality products to safely mount solar systems and maximize solar energy production.
Shipping is calculated at checkout
The applicable prices are as follows: When buying smaller items, the cost of shipping is from SEK 99 including VAT. When buying panels, the cost of shipping is from SEK 995 including VAT. We mainly use Postnord or DHL. We always offer free collection from us in Tullinge, Södra Stockholm.