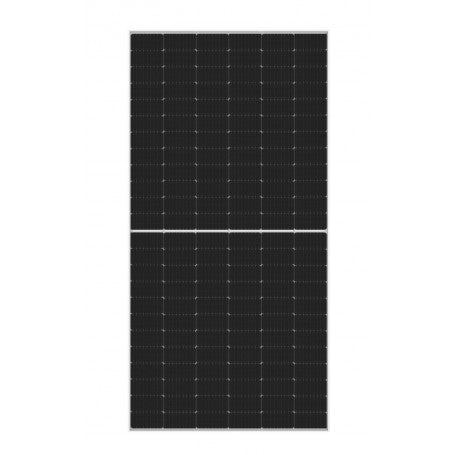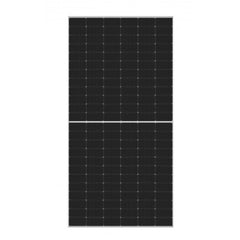 Longi solar - Hi-MO 5 PERC 545 Wp Bifacial Glass/Glass solpanel
Sold out
Longi solar - LR5-54HPB-410M - 410W
Data sheet Longi solar - LR5-54HPB-410M - 410W
NOTE: not a stock item, please contact us for delivery time and availability!
Longi
Longi is the world's largest manufacturer of everything from raw silicon to complete solar panels and is at the forefront of the development of the solar panels they produce. Longi solar is a so-called Tier 1 manufacturer of solar panels. This means that they have the highest possible credit rating and the ability to stand behind their warranty commitments and lead in sustainability among solar cell manufacturers. Because Longi can ensure the product's quality from raw silicon to finished solar panel, they ensure high quality and product guarantees to trust.
Longi solar - LR5-54HPB-410M - 410W is a highly efficient and robust solar cell module from Longi with a high power guarantee and has a maximum efficiency of 21.5%. Longi solar - LR5-54HPB-410M - 410W comes fully assembled with Stäubli MC4-EVO2 connectors that easily and securely connect the solar panels to each other. Low LID (light-induced degradation) thanks to the mono PERC technology in the panels guarantees optimal efficiency and maximum yield over a longer period. Longi solar - LR5-54HPB-410M - 410W is based on the latest technology with monocrystalline solar panels with as many as 144 cells.

Halfcut
Longi solar - LR5-54HPB-410M - 410W are so-called half-cut panels, which is something that distinguishes Longi's solar panels when they were at the forefront of that technology. The half-cut technology means that the silicon cell is divided into two parts, which results in other electrical properties such as lower resistance, lower temperature, lower power losses. Because the panel's cells are divided into different zones, they are also not as sensitive to shadows.
Measure:
Width
1134 mm
Height
30 mm
Length
1722 mm
Weight
21 kg
The solar panels are sent safely with DHL throughout the Nordic region from our warehouse and delivered to the plot boundary safely and easily.
Shipping is calculated at checkout
The applicable prices are as follows: When buying smaller items, the cost of shipping is from SEK 99 including VAT. When buying panels, the cost of shipping is from SEK 995 including VAT. We mainly use Postnord or DHL. We always offer free collection from us in Tullinge, Södra Stockholm.