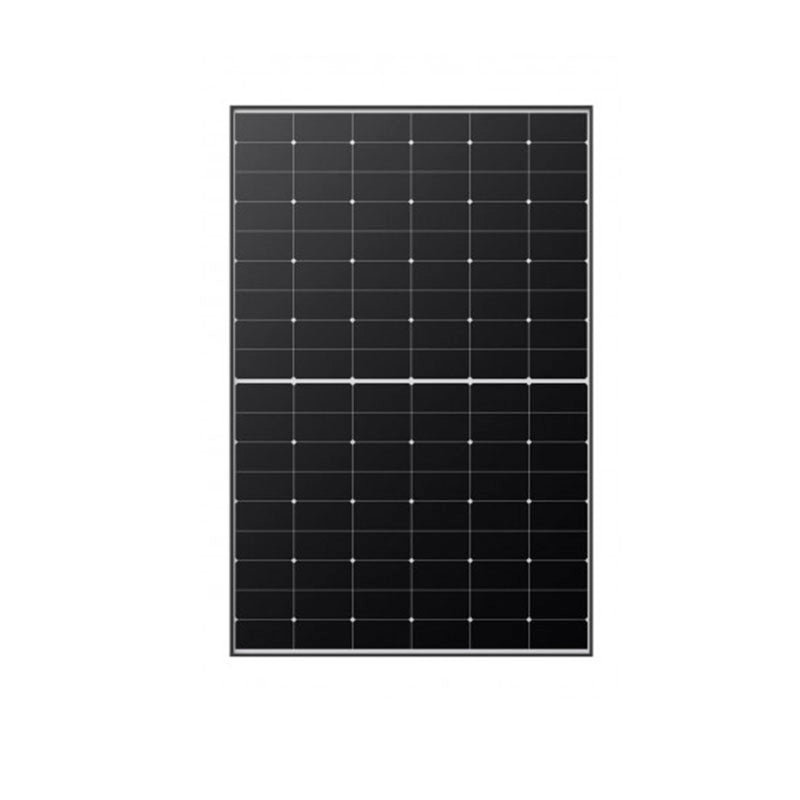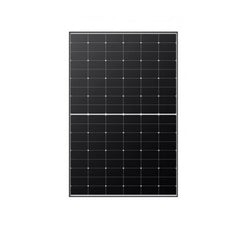 Longi solar - Black and white Hi-MO6 Explorer 425W
Sold out
Longi solar - 425
LR5-54HTH-425M

Monochrome Hi-MO6 Explorer 425W
NOTE: not a stock item, please contact us for delivery time and availability!
Longi M6 "Explorer" series solar panels
With advanced technology and innovative design, this panel takes solar energy to a new level. Let's take a look at some of the salient features that distinguish the Longi M6 "Explorer" series from other Longi solar panels.
High efficiency: the Longi M6 "Explorer" series is equipped with the latest M6 cell technology, which provides outstanding efficiency and maximum energy extraction from solar radiation. This means you can get more power per square meter of panel area, which is perfect for tight spaces or travel where every inch counts.

The HPBC cell structure in the panels
HPBC: HPBC stands for Heterojunction Passivated Back Contact. That type of cell technology combines two different semiconductor materials to create the cell structure. The combination of materials optimizes the conversion of sunlight into electricity, resulting in higher efficiency. HPBC Sets a new standard in the industry for PV technology and many believe that it represents a significant advance in the development of solar cells. This means that the efficiency achieved with the HPBC structure surpasses previous technologies and creates a higher benchmark for the industry.
Longi
Longi is the world's largest manufacturer of everything from raw silicon to complete solar panels and is at the forefront of the development of the solar panels they produce. Longi solar is a so-called Tier 1 manufacturer of solar panels. This means that they have the highest possible credit rating and the ability to stand behind their warranty commitments and lead in sustainability among solar cell manufacturers. Because Longi can ensure the product's quality from raw silicon to finished solar panel, they ensure high quality and product guarantees to trust.
Data sheet Longi solar - Hi-MO6 Explorer
Measure:
Width
1134 mm
Height
30 mm
Length
1722 mm
Length of cable
1200 mm
Weight
20.8 kg
The solar panels are sent safely with DHL throughout the Nordic region from our warehouse and delivered to the plot boundary safely and easily.
Shipping is calculated at checkout
The applicable prices are as follows: When buying smaller items, the cost of shipping is from SEK 99 including VAT. When buying panels, the cost of shipping is from SEK 995 including VAT. We mainly use Postnord or DHL. We always offer free collection from us in Tullinge, Södra Stockholm.