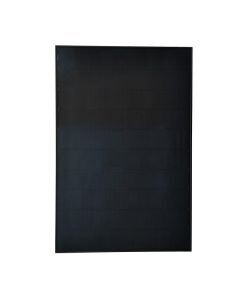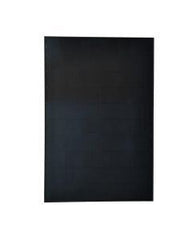 Hyundai -415W All black solar panel
Sold out
Hyundai -415W All black solar panel
Note this is a made to order item, please contact us for delivery time.
Data sheet Hyundai -415W All-black solar panel
Hyundai's 415W All-black solar panel is a high-quality solar panel with good guarantees and an aesthetically pleasing all-black design. With the latest technology, these panels are a future-proof choice of solar panels.

Technical aspects:
G12 PERC shingled
G12 PERC Shingled Technology provides ultra-high efficiency with better performance at low irradiance. Maximizes installation capacity in limited space.

Anti-LOCK / PID
Both LID (Light Induced Degradation) and PID (Potential Induced Degradation) are strictly eliminated to ensure higher actual yield over lifetime.

Mechanical strength
Tempered glass and reinforced frame design withstand harsh weather conditions such as heavy snow and strong wind.

Reliable warranty
Global brand with powerful financial strength provides reliable 25-year guarantee. (Europe and Australia only)


Measure:
Length: 1812 mm

Width: 1096 mm
Height: 30 mm
SKU 
HiE-S415DG-FB
Shipping is calculated at checkout
The applicable prices are as follows: When buying smaller items, the cost of shipping is from SEK 99 including VAT. When buying panels, the cost of shipping is from SEK 995 including VAT. We mainly use Postnord or DHL. We always offer free collection from us in Tullinge, Södra Stockholm.