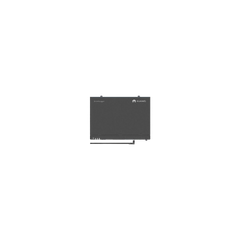 Huawei SmartLogger 3000A Without mbus
Sold out
The Huawei SmartLogger 3000A with PLC is a data logging device that can connect up to 200 devices, of which 150 can be inverters. This provides information about the connected solar modules and inverters. It can be easily assembled and installed due to its light weight and small size. After installation, there are several ways to connect to the SmartLogger.

Communication interface
The Huawei SmartLogger 3000A offers several options to connect. The device can connect via the Internet (WAN), a local area network (LAN), RS485, MBUS (compatible with PLC, contains the necessary module), mobile network (2G/3G/4G) and digital and analog options. There are three LEDs to instantly see different statuses. An integrated web portal can be used to set up the system, but this can also be done using an app. The SmartLogger also has a USB2.0 port.

Assembly and installation
Huawei SmartLogger 3000A with PLC is, weighing only 2 kg, relatively light and small in size. It can be attached directly to a wall, on a DIN rail or freestanding on a stable and flat surface.
Shipping is calculated at checkout
The applicable prices are as follows: When buying smaller items, the cost of shipping is from SEK 99 including VAT. When buying panels, the cost of shipping is from SEK 995 including VAT. We mainly use Postnord or DHL. We always offer free collection from us in Tullinge, Södra Stockholm.