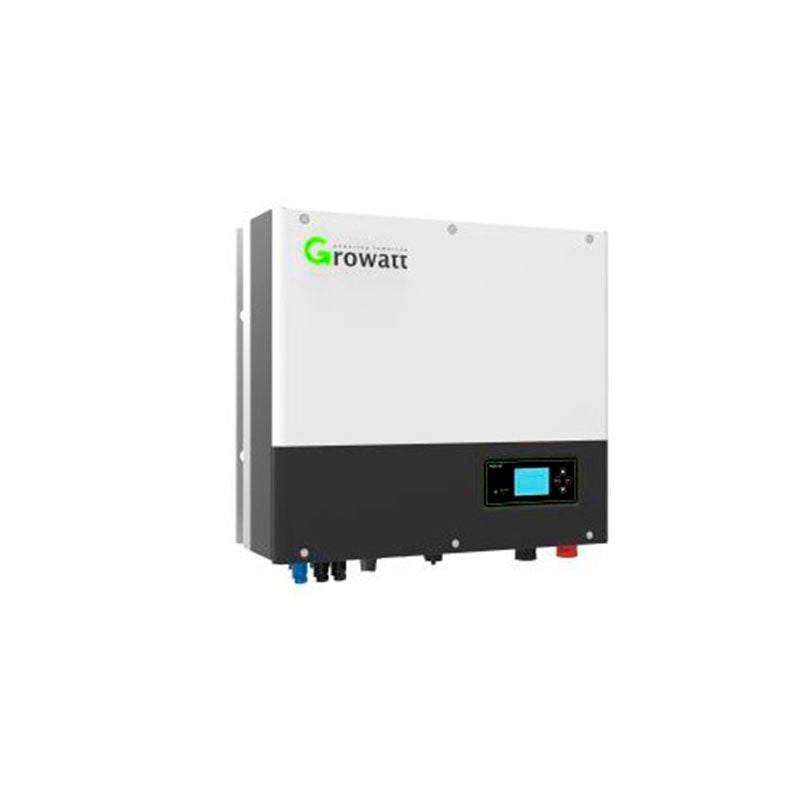 Growatt - SPH 5000TL3 BH-UP 5 Kw Hybrid
25 950 kr
Sold out
Data sheet Growatt - SPH 5000TL3 BH-UP 5 Kw Hybrid
Growatt is a global leading company of smart energy solutions, Growatt is even the largest in the world in Inverters and has been on the market since 2010. But in addition to inverter production, Growatt also has an impressive product portfolio with other energy products such as energy storage systems, EV chargers and smart energy management solutions. Growatt is dedicated to becoming the world's largest supplier of smart energy solutions.
The Growatt 3PH hybrid inverter SPH5000BH-UP is a reliable 3 phase inverter that is excellent for residential installation as well as smaller commercial solar projects. The Growatt inverters are known for being affordable and having high efficiency and the Growatt SPHBH-UP series is among the best in hybrid inverter class with a maximum efficiency of 97.5%.
Growatt 3PH hybrid inverter SPH5000BH-UP can be operated with or without battery as a result, the inverter is not dependent on the mains and is therefore not affected by, for example, power cuts. A hybrid inverter also gives you more flexibility with your produced electricity as you can use the solar energy you generate yourself. The Growatt 3PH hybrid inverter SPH5000BH-UP has 2 MPP trackers so that two independent strings can be connected to the inverter. This feature is particularly important if, for example, part of your solar panels are affected by shadow at certain times of the day. The part of your system that does not have shade can then be connected as a separate string and can thus continue to generate electricity at maximum power.
The Growatt SPHBH-UP series comes with an integrated overvoltage protection type II SPD on the DC and AC side, which increases the safety of the inverter in case of possible lightning strikes and can reduce damage to the inverter. Complete with a Growatt Shine WiFi-X dongle to transmit and monitor your solar plant via WiFi and thus connect your smartphone via Growatt's app and see your plant's production wherever you are in the world.
Shipping is calculated at checkout
The applicable prices are as follows: When buying smaller items, the cost of shipping is from SEK 99 including VAT. When buying panels, the cost of shipping is from SEK 995 including VAT. We mainly use Postnord or DHL. We always offer free collection from us in Tullinge, Södra Stockholm.