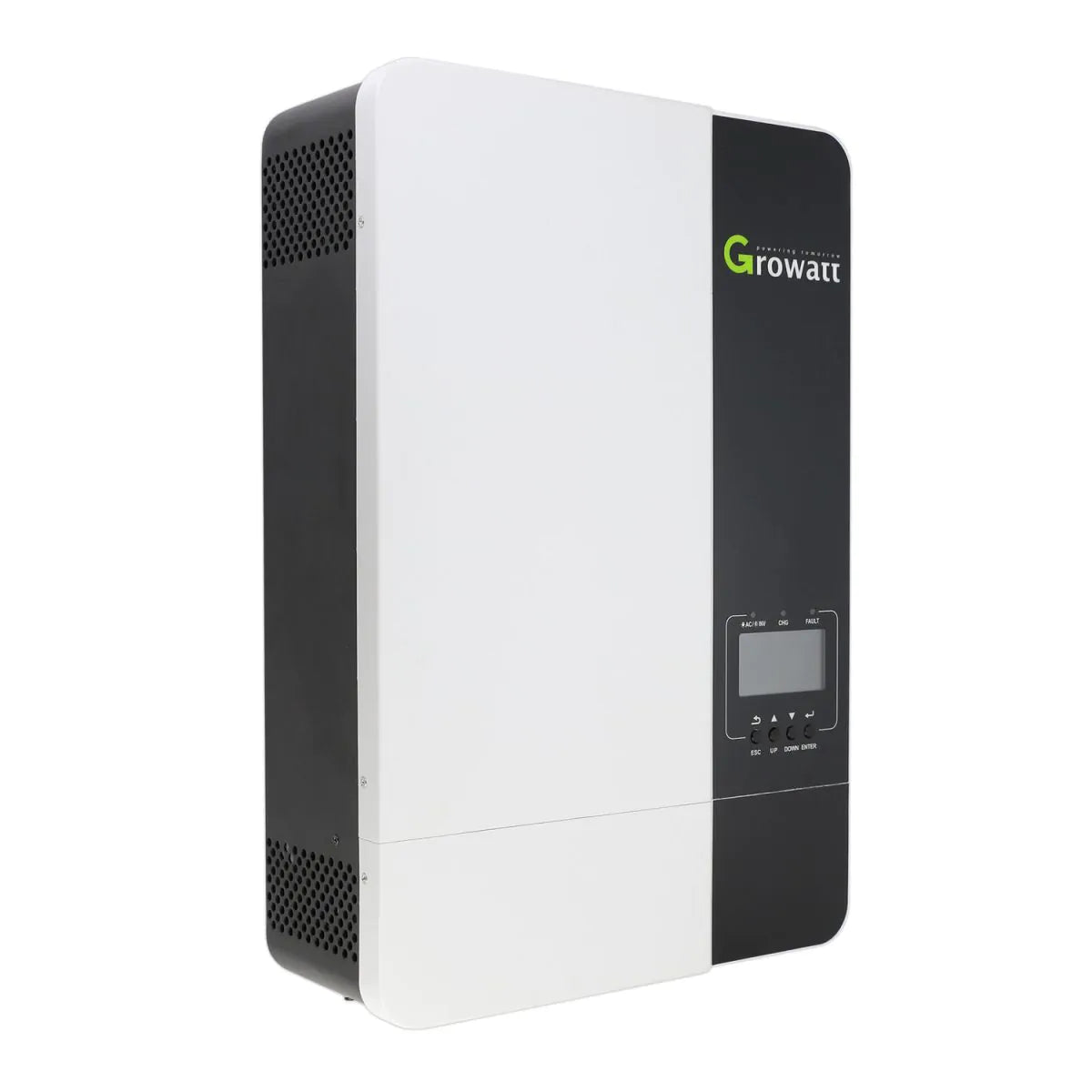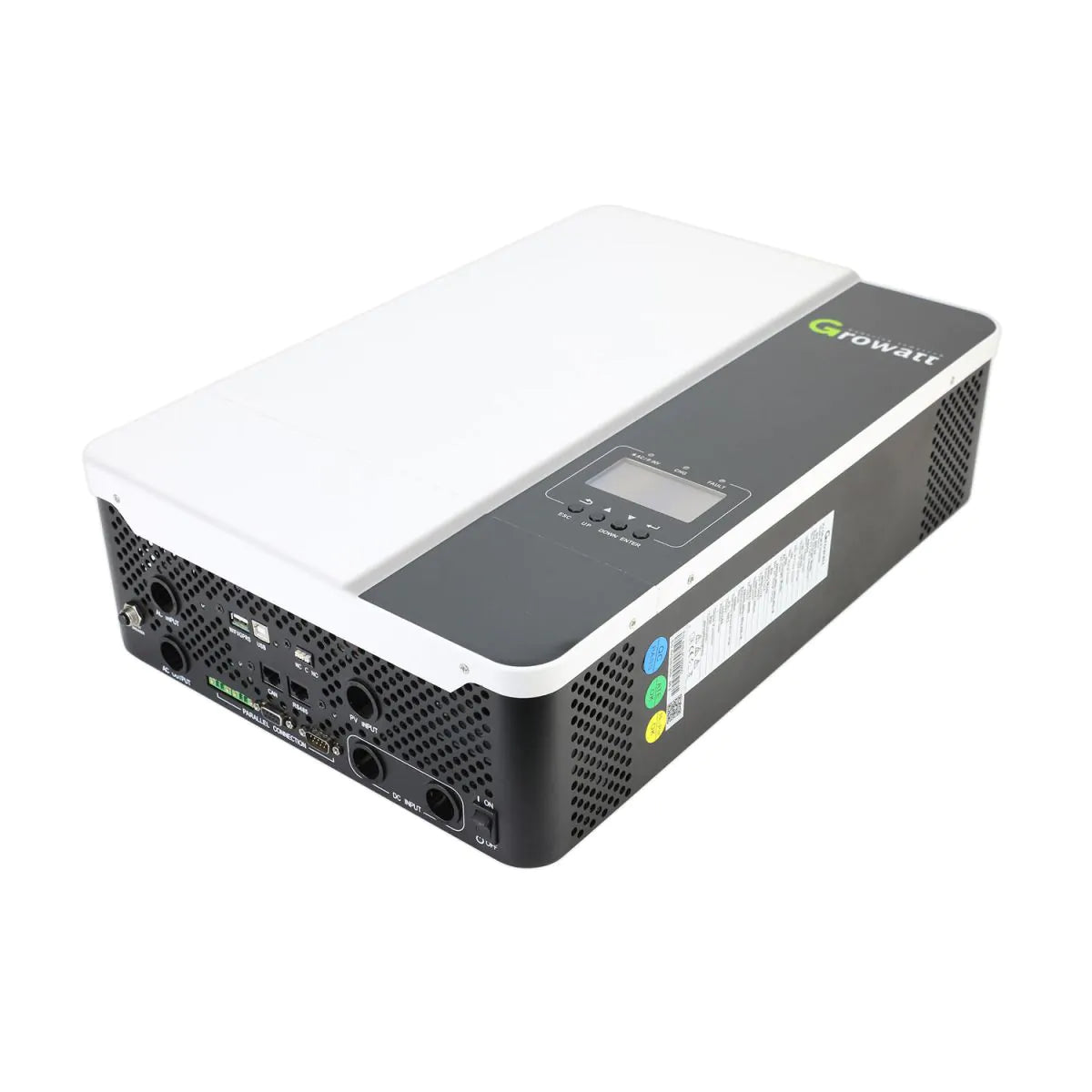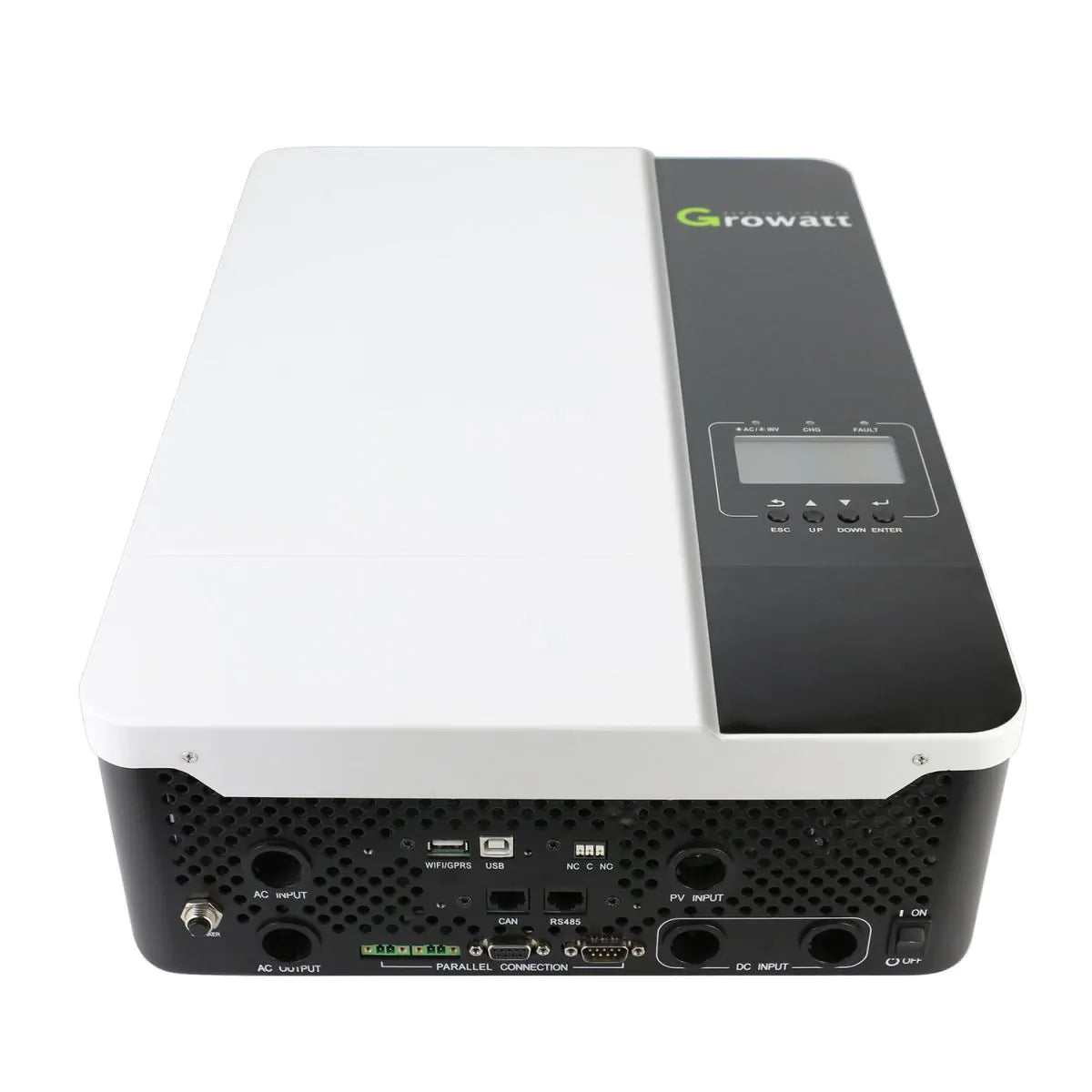 Growatt SPF 3500 ES Off-Grid Inverter
9 995 kr
Sold out
Data sheet Growatt SPF 3500 ES Off-Grid inverter
Growatt is a global leading company of smart energy solutions, Growatt is even the largest in the world in Inverters and has been on the market since 2010. But in addition to inverter production, Growatt also has an impressive product portfolio with other energy products such as energy storage systems, EV chargers and smart energy management solutions. Growatt is dedicated to becoming the world's largest supplier of smart energy solutions.
The SPF 3500ES from Growatt is an off-grid hybrid inverter that fits perfectly in an off-grid backup system at home or in a cabin that does not have access to electricity via the grid. Thanks to the fact that Growatt's off grid inverter can be used both with and without a battery, it means that the initial cost will be very low if you do not want to buy batteries directly for the system. The charge control ensures that the battery is not overcharged but is not completely discharged to ensure a long service life of the batteries. Monitoring A separate dongle enables remote access to the inverter. There is a WiFi and a GPRS version. The system's capacity can be increased up to 30kW by combining a total of six of these units in parallel operation.
Shipping is calculated at checkout
The applicable prices are as follows: When buying smaller items, the cost of shipping is from SEK 99 including VAT. When buying panels, the cost of shipping is from SEK 995 including VAT. We mainly use Postnord or DHL. We always offer free collection from us in Tullinge, Södra Stockholm.