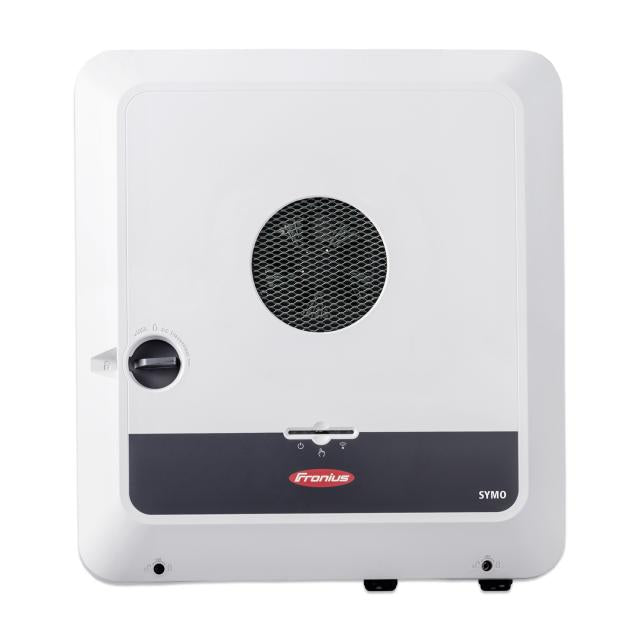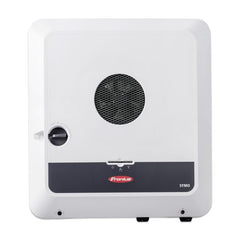 Fronius Symo GEN24 Plus - 3-4 kw
Sold out
Data sheet Fronius Symo GEN24 3.0-5.0 Plus
Fronius - Symo GEN24 plus is a 3-phase inverter that is well suited for installation in residential and commercial properties with a solar system. Fronius - Symo GEN24 plus model is a very popular inverter with high quality and many useful functions. The low starting voltage which Fronius - Symo GEN24 plus is known for is only 80v which makes it one of the inverters on the market with the lowest starting voltage.
Hybrid inverter
Fronius Symo GEN24 Plus can be combined with the BYD Battery-Box Premium HVS / HVM storage system to create a battery solution for your facility. Because the inverter can be supplemented with a back up box, it can use the electricity stored in it the battery to power the house in the event of a power outage. The reserve power function "PV Point" is an outlet that provides reserve power to connected devices, as long as the sun is shining or there is enough energy in the battery. Full backup even secures the power supply for the entire household. Fully automatic, reliable and also for large 3-phase consumers such as air source heat pumps.
Multi Flow Technology
Fronius Symo GEN24 Plus has built-in multi Flow Technology that Fronius has developed, which is something that really makes it stand out from the crowd. Conventional inverters only allow one energy flow at a time. This means that the generated energy is not used optimally. Fronius inverters with Multi Flow Technology can control different energy flows in parallel and in all directions. This has many advantages and creates a more efficient flow in the plant. Multi Flow Technology can combine storage and energy needs in a more flexible way than conventional inverters.
The inverter has a high efficiency rate of 97.7% and runs quietly thanks to Active cooling from Fronius. Thanks to the improved cooling, it extends the lifespan of the inverter and contributes to better performance. The design of the inverter allows air to circulate internally and prevents heat from accumulating on certain parts of the inverter and the heat is led away via the cooling fins instead.
Battery Compatible/ Hybrid: Yes


Number of phases : Three phases
Number of MPPT: 2 pcs
MPP volts min:
80.0 Volts
MPP volts max: 800.0 Volts
Number of inputs per MPPT: 2+2
DC connection: MC4
Size
in mm
: L: 166 mm W: 527 mm H: 594 mm
Weight : 16.5 kg
Shipping is calculated at checkout
The applicable prices are as follows: When buying smaller items, the cost of shipping is from SEK 99 including VAT. When buying panels, the cost of shipping is from SEK 995 including VAT. We mainly use Postnord or DHL. We always offer free collection from us in Tullinge, Södra Stockholm.