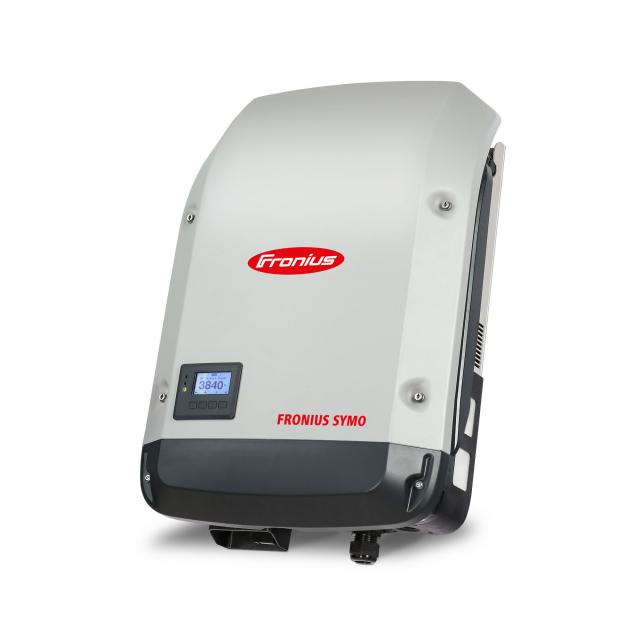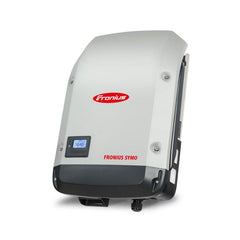 Fronius- Symo 3-M - 3.0 Kw -4.5 Kw
Sold out
Fronius- Symo 3-M - 3.0 Kw -4.5 Kw
Fronius-Symo is a high-performance and reliable inverter for solar installations. Manufactured by the reputable Austrian company Fronius, this 3-phase inverter has been approved by several certification bodies and offers excellent efficiency to maximize the output of your solar installation.

With two MPPT (Maximum Power Point Tracking) inputs, the inverter can be optimized to take advantage of different weather conditions and be able to handle shading more effectively, resulting in increased energy production. This is particularly beneficial when the solar panels are placed on different roof surfaces or areas with varying solar conditions.

The inverter can be installed both indoors and outdoors. If you choose to place it outdoors, it is important to avoid direct sunlight to prevent overheating. In addition, you should avoid areas with high humidity and dust, even though the inverter has a high IP rating (IP65). It is important to mount the inverter on a stable and non-combustible surface to ensure safe operation and avoid risks.

With the Fronius-Symo 3.7-3-M, you get a reliable and efficient solution for your solar system. The high quality and reliability that Fronius is known for means you can trust that your inverter will deliver optimal performance and help maximize your solar production.
Battery Compatible/ Hybrid: No

Max Power : 3000VA for 3.0, 3700VA for 3.7 and 4500VA for 4.5.

Number of phases : Three phases

Number of MPPT: 2 pcs

MPP volts min: 150.0 Volts

MPP volts max: 800.0 Volts

Number of inputs per MPPT: 2+2

DC connection: Clamp (MC4)

Size in mm: L: 204 mm W: 431 mm H: 645 mm
Weight : 19.9 kg
Shipping is calculated at checkout
The applicable prices are as follows: When buying smaller items, the cost of shipping is from SEK 99 including VAT. When buying panels, the cost of shipping is from SEK 995 including VAT. We mainly use Postnord or DHL. We always offer free collection from us in Tullinge, Södra Stockholm.