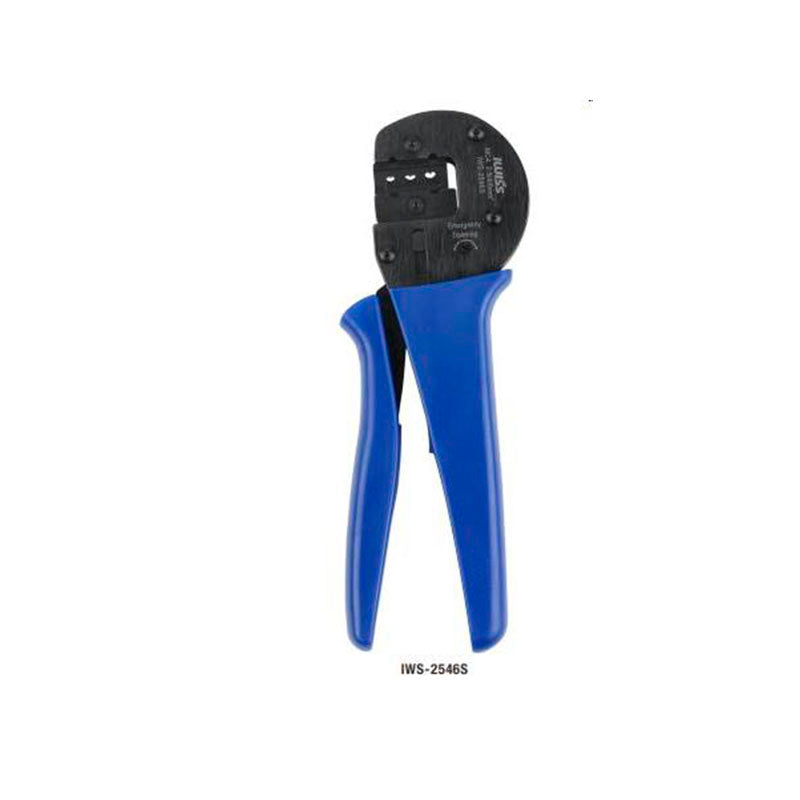 Crimping pliers Photovoltaic MC4 (2.5 - 6 mm2)
Sold out
Iwiss Crimping Pliers Photovoltaic MC4 (2.5 - 6 mm2) is a professional crimping tool. With this hand-hydraulic crimping tool, you can easily attach MC4 connectors to the solar cable of 2.5 mm2, 4 mm2 and 6 mm2. It has an end lock function and automatic return. The pliers have an accompanying replaceable insert.

Shipping is calculated at checkout
The applicable prices are as follows: When buying smaller items, the cost of shipping is from SEK 99 including VAT. When buying panels, the cost of shipping is from SEK 995 including VAT. We mainly use Postnord or DHL. We always offer free collection from us in Tullinge, Södra Stockholm.