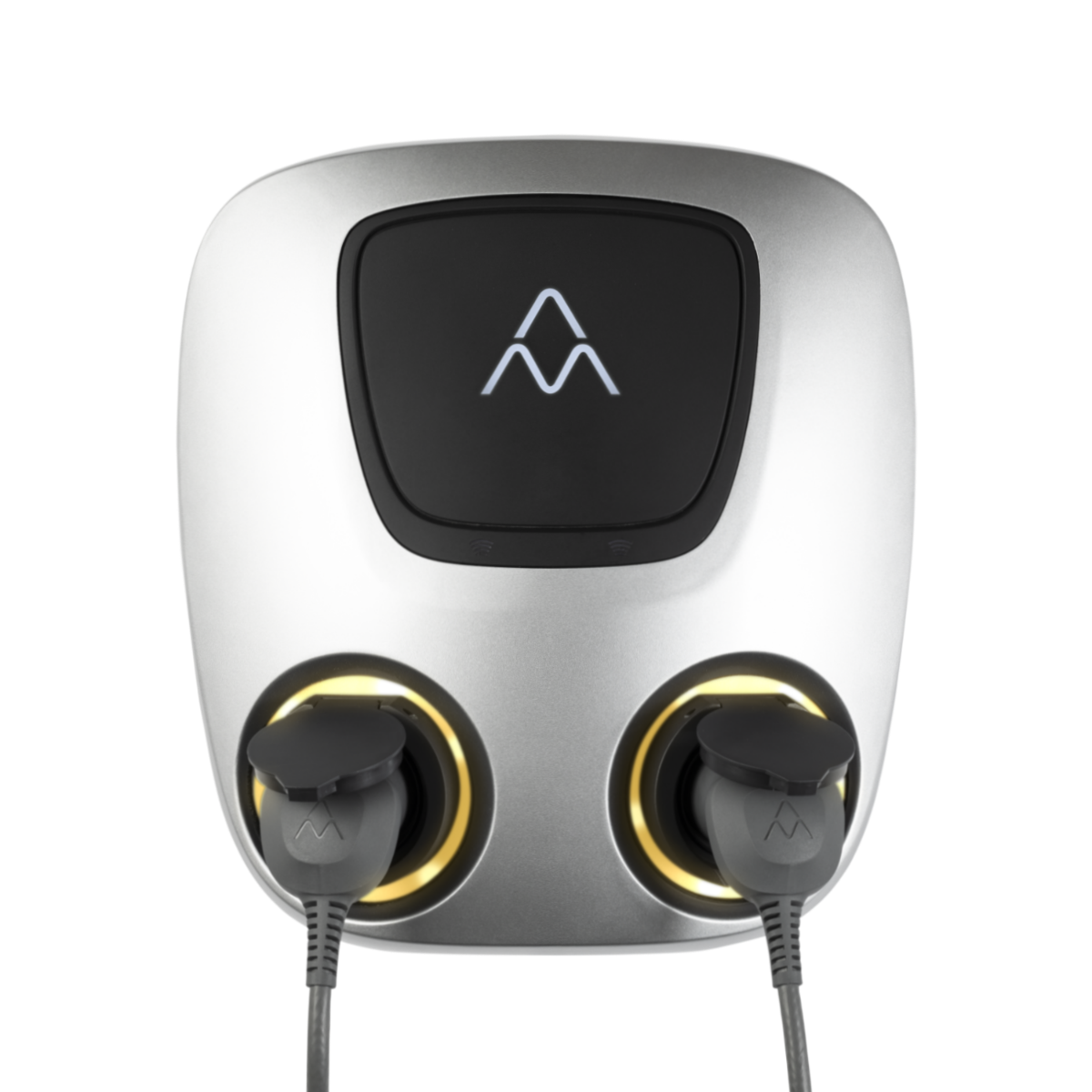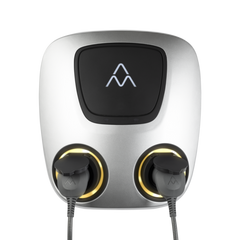 Charge Amps Aura
Sold out
Vill du ha denna laddbox installerad och utnyttja grönt avdrag? Kontakta då oss för info och offert!
Charge Amps Aura möjliggör samtidig laddning av två bilar med upp till 22 kW per uttag. Svensk industridesign som laddar din elbil men också pryder sin plats vid din fastighet.
Charge Amps Aura är omsorgsfullt utformad av industridesignern Joachim Nordwall, chefsdesigner hos sportbilstillverkaren Koenigsegg, och tillverkad i hållbart återvunnet aluminium. Komplett med tillhörande molnlösning för full kontroll, historik och översikt med möjlighet till schemaläggning, timer och automatiska rapporter. Allt för att underlätta för såväl slutanvändare som bostadsrättsföreningar och företag.
Aura laddbox ger upp till 10 mil i timmen om bilens ombordladdare stödjer detta och tillräckligt med ström finns i fastigheten.
Framtidssäkrad och förberedd för morgondagens teknikutmaningar
Charge Amps Aura är förberedd för ISO 15118, vilket öppnar upp för en rad möjligheter närmorgondagens elbilar börjar stödja vehicle-to-grid-teknologin. I framtiden kommer bilarna, utöver att vara ett transportmedel, även att fungera som energilager. Då kommer du att behöva en laddstation som är kompatibel med den nya tekniken.
Shipping is calculated at checkout
The applicable prices are as follows: When buying smaller items, the cost of shipping is from SEK 99 including VAT. When buying panels, the cost of shipping is from SEK 995 including VAT. We mainly use Postnord or DHL. We always offer free collection from us in Tullinge, Södra Stockholm.